Produktnummer:
5236000087
Radwelt Gera
CUBE Store Hermsdorf
CUBE Store Plauen
CUBE Store Nordhausen
CUBE Store Weimar
CUBE Store Zwickau
Evtl. nicht direkt abholbereit.
Bitte zuvor die Verfügbarkeit im Store telefonisch anfragen.
Unsere Zahlungsarten: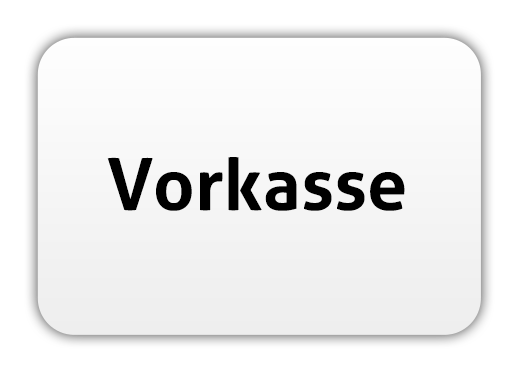 Produktinformationen "Cube 2022 Acid 240 Street black«n«yellow"
Hier kommt das Acid 240 Street, ein straßentaugliches Kinderfahrrad, mit dem der Schulweg ebenso viel Spaß macht wie die Trails beim Wochenenausflug mit der Familie. Zuerst einmal geht's mit Sicherheit und Komfort durch die City, dank dynamobetriebenem Lichtsystem, Seitenständer, Gepäckträger und natürlich den leichten, leistungsstarken und einfach zu bedienenden Bremsen mit Power Modulator am Vorderrad. Trotzdem handelt es sich beim Acid 240 Street auch um ein Mountainbike - Beweis dafür sind die robuste Federgabel, die Schläge und Vibrationen geschmeidig abdämpft, die leichtgängige Shimano 3x7-fach Schaltung und ein auf höchsten Fahrspaß ausgelegtes Handling, mit dem Kids viel Selbstvertrauen tanken können. Selbstredend, dass das Acid 240 Street alle unsere hausinternen Sicherheitstest mit Bravour bestanden hat!
Beschreibung Rahmen
Für den Rahmen des Acid 240 kommen dieselben hitzebehandelten Rohrsätze aus 6061er Aluminium zum Einsatz wie bei unseren Erwachsenenmodellen - klarer Fall, dass der damit genau so robust und langlebig ist wie der unserer ausgewachsenen Mountainbikes. Gewicht und Proportionen haben wir allerdings kindgerecht angepasst. Außerdem haben wir ein Komplettset an Zubehör verbaut (Schutzbleche, Lichtanlage und Seitenständer), damit die Kids für alle möglichen und unmöglichen Abenteuer gewappnet sind. Und dann das Handling: Dank dem durchdachten Design können Nachwuchs Biker jede Menge Selbstvertrauen tanken, ohne dass der Fahrspaß zu kurz kommt. Und weil sich der eine oder andere Sturz nun mal nicht verhindern lässt, ist das Schaltauge ganz unkompliziert austauschbar - das macht teure Reparaturen oft überflüssig.
| | |
| --- | --- |
| Marke: | CUBE |
| Gabel: | SR Suntour SF15 |
| Steuersatz: | CUBE A-Headset |
| Vorbau: | CUBE Aluminium Lite |
| Lenker: | CUBE Aluminium Lite, 590mm |
| Griffe: | Velo |
| Schaltwerk: | Shimano RD-M310, 7-Speed |
| Umwerfer: | Shimano FD-TY500 |
| Schalthebel: | Shimano SL-RS45, Revoshift |
| Bremse: | Alloy V-Brake with Powermodulator |
| Kurbelgarnitur: | Prowheel, 42x34x24T, 140mm with Chainguard |
| Kassette: | Sunrace MFM300.7, 13-34T |
| Kette: | KMC HV500 |
| Felgen: | Aluminium |
| Nabe vorn: | Shimano DH-C4000-1N |
| Nabe hinten: | CUBE Aluminium |
| Reifen: | CUBE IMPAC Tourpac |
| Pedale: | CUBE Kid |
| Sattel: | CUBE Kid |
| Sattelstütze: | CUBE Aluminium Lite |
| Sattelklemme: | CUBE |
| Scheinwerfer: | Büchel Country LED |
| Rücklicht: | Büchel Sunset Strip |
| Ständer: | Center Kickstand, Adjustable |
| Schutzblech: | Future Forms |
| Glocke: | Nuvo |
| Gewicht: | 14,1 kg |
| Länge (Meter): | 1.3 |
| Breite (Meter): | 0.21 |
| Höhe (Meter): | 0.75 |
Eigenschaften "Cube 2022 Acid 240 Street black«n«yellow"
Höhe in Meter: 0,75
Breite in Meter: 0,21
Länge in Meter: 1,3
Gewicht: 14,1 kg
Sattelklemme: CUBE
Sattelstütze: CUBE Aluminium Lite
Sattel: CUBE Kid
Pedale: CUBE Kid
Reifen: CUBE IMPAC Tourpac
Nabe hinten: CUBE Aluminium
Nabe vorne: Shimano DH-C4000-1N
Felgen: Aluminium
Kette: KMC HV500
Kassette: Sunrace MFM300.7, 13-34T
Kurbelgarnitur: Prowheel, 42x34x24T, 140mm with Chainguard
Bremse: Alloy V-Brake with Powermodulator
Schalthebel: Shimano SL-RS45, Revoshift
Schaltwerk: Shimano RD-M310, 7-Speed
Griffe: Velo
Lenker: CUBE Aluminium Lite, 590mm
Vorbau: CUBE Aluminium Lite
Steuersatz: CUBE A-Headset
Gabel: SR Suntour SF15
Marke: CUBE
Angaben gemäß Hersteller. Irrtum und Änderung vorbehalten.
CUBE
CUBE wurde 1993 im oberpfälzischen Waldershof von Marcus Pürner gegründet. Inzwischen ist das Unternehmen Marktführer in mehreren europäischen Ländern im mittleren und hochwertigen Mountainbike- und Rennrad-Segment. Wir sind inzwischen in 67 Ländern weltweit über den Fachhandel erhältlich. Die aktuelle Produktpalette setzt sich aus über 350 verschiedenen Bikes und E-Bikes zusammen. Ergonomisch angepasste Frauen- und Kinderräder und eine umfangreiche Kleidungs- und Accessoires-Kollektion ergänzen dieses Sortiment.
Du hast Fragen zu diesem Artikel?
Du kannst uns gerne über das unten stehende Formular benachrichtigen.
Das könnte Dich auch interessieren