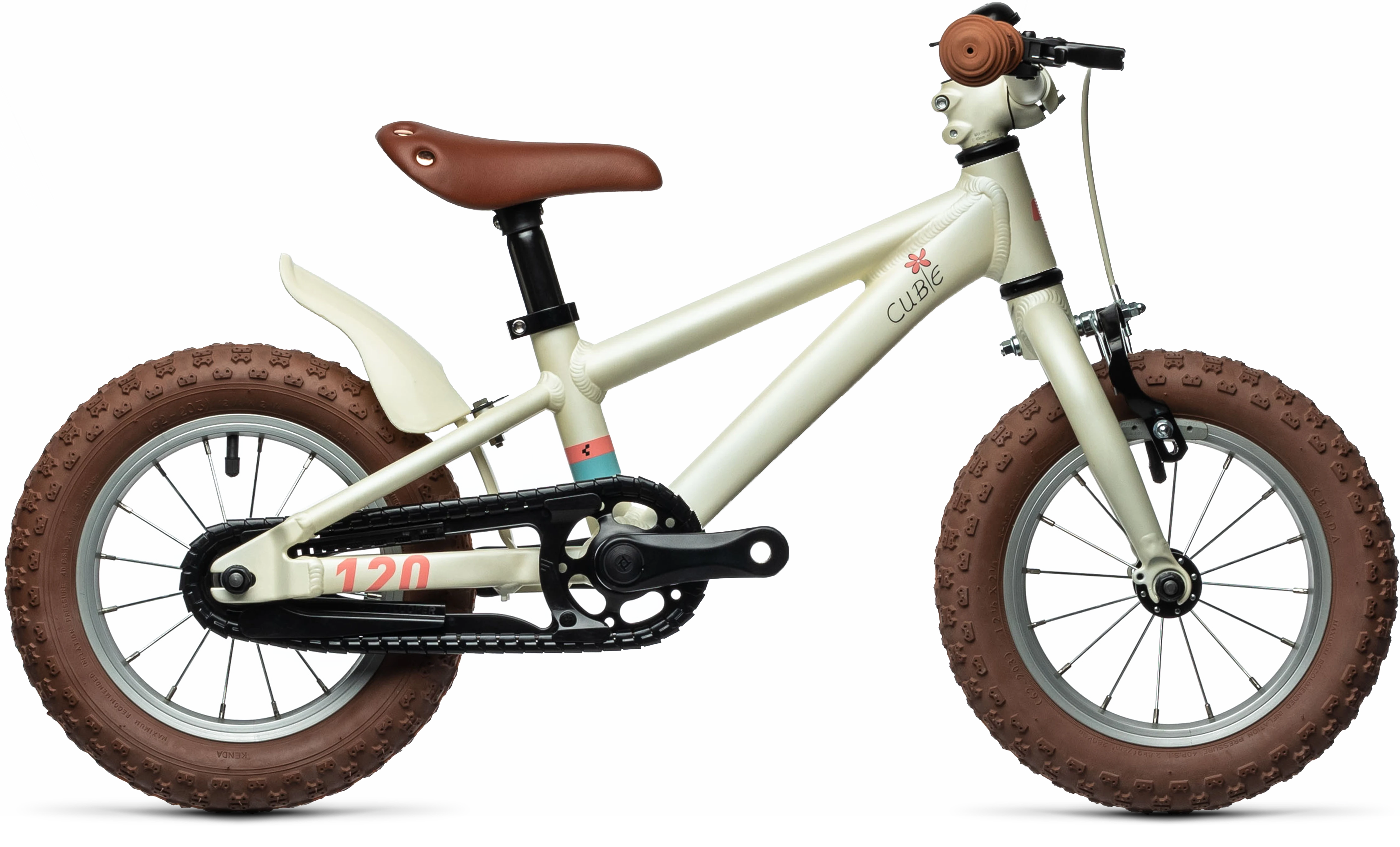 280,42 €*
%
329,90 €*
(15% gespart)
Produktnummer:
4201600167
Radwelt Gera
CUBE Store Hermsdorf
CUBE Store Plauen
CUBE Store Nordhausen
CUBE Store Weimar
CUBE Store Zwickau
Evtl. nicht direkt abholbereit.
Bitte zuvor die Verfügbarkeit im Store telefonisch anfragen.
Unsere Zahlungsarten: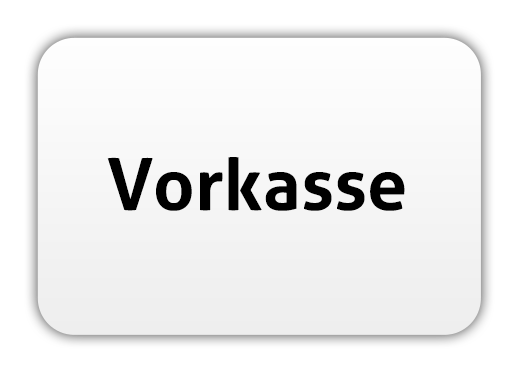 Produktinformationen "Cube 2022 Cubie 120 RT cremewhite«n«rose"
Abenteuerlustige Kids, die in Sachen Fahrradfahren schon ungeduldig in den Startlöchern stehen, werden vom Cubie 120 begeistert sein. Dieses kleine, aber perfekt proportionierte Bike ist klar eine Miniaturausgabe unserer Erwachsenenmodelle. Hinten hat es eine Rücktrittbremse, vorne eine leichte, einfach zu bedienende Felgenbremse - mit Hebeln, die optimal auf kleine Hände abgestimmt sind. Ein tiefer Einstieg ermöglicht souveränes Handling und der integrierte Kettenschutz verhindert, dass die Kids mit den Hosenbeinen hängenbleiben. Wir haben das Cubie 120 am Hinterrad sogar mit einem Schutzblech ausgerüstet - für top Wetterschutz bei Regen und Nässe.
Beschreibung Rahmen
Klein, aber oho: Das Cubie 120 ist zwar ganz schön mini, aber seine Proportionen sind 1a. Der Rahmen wurde aus leichten Aluminium Rohrsätzen gefertigt und mit einem niedrigen Einstieg versehen, außerdem haben wir vorsorglich alle kantigen Rohrabschlüsse abgerundet, um Verletzungen zu vermeiden. Selbstverständlich gibt es das Cubie 120 in unterschiedlichen Farben - da ist für jedes Kind und jeden Geschmack das richtige Design mit dabei. Jetzt fehlt nur noch die Leidenschaft fürs Biken - die können wir zwar nicht ins Bike mit einbauen, aber sie kommt mit dem Cubie 120 garantiert wie von selbst!
| | |
| --- | --- |
| Marke: | CUBE |
| Gabel: | Rigid Alloy fork |
| Steuersatz: | CUBE A-Headset |
| Vorbau: | CUBE Aluminium Lite |
| Lenker: | CUBE Aluminium Lite, 450mm |
| Griffe: | CUBE Kid Grips |
| Bremse: | Front: Alloy Cantilever, Rear: Coaster Brake |
| Kurbelgarnitur: | Prowheel, 25T, 89mm with Chainlooper |
| Kette: | KMC S1 |
| Felgen: | Aluminium |
| Nabe vorn: | CUBE Aluminium |
| Nabe hinten: | CUBE Aluminium |
| Reifen: | Impac CUBE 1.75 |
| Pedale: | CUBE Kid |
| Sattel: | CUBE Kid |
| Sattelstütze: | CUBE Aluminium Lite |
| Sattelklemme: | CUBE |
| Glocke: | Nuvo |
| Gewicht: | 5,9 kg |
| Länge (Meter): | 0.83 |
| Breite (Meter): | 0.11 |
| Höhe (Meter): | 0.72 |
Eigenschaften "Cube 2022 Cubie 120 RT cremewhite«n«rose"
Höhe in Meter: 0,72
Breite in Meter: 0,11
Länge in Meter: 0,83
Gewicht: 5,9 kg
Sattelklemme: CUBE
Sattelstütze: CUBE Aluminium Lite
Sattel: CUBE Kid
Pedale: CUBE Kid
Reifen: Impac CUBE 1.75
Nabe hinten: CUBE Aluminium
Nabe vorne: CUBE Aluminium
Felgen: Aluminium
Kette: KMC S1
Kurbelgarnitur: Prowheel, 25T, 89mm with Chainlooper
Bremse: Front: Alloy Cantilever, Rear: Coaster Brake
Griffe: CUBE Kid Grips
Lenker: CUBE Aluminium Lite, 450mm
Vorbau: CUBE Aluminium Lite
Steuersatz: CUBE A-Headset
Gabel: Rigid Alloy fork
Marke: CUBE
Angaben gemäß Hersteller. Irrtum und Änderung vorbehalten.
CUBE
CUBE wurde 1993 im oberpfälzischen Waldershof von Marcus Pürner gegründet. Inzwischen ist das Unternehmen Marktführer in mehreren europäischen Ländern im mittleren und hochwertigen Mountainbike- und Rennrad-Segment. Wir sind inzwischen in 67 Ländern weltweit über den Fachhandel erhältlich. Die aktuelle Produktpalette setzt sich aus über 350 verschiedenen Bikes und E-Bikes zusammen. Ergonomisch angepasste Frauen- und Kinderräder und eine umfangreiche Kleidungs- und Accessoires-Kollektion ergänzen dieses Sortiment.
Du hast Fragen zu diesem Artikel?
Du kannst uns gerne über das unten stehende Formular benachrichtigen.
Das könnte Dich auch interessieren